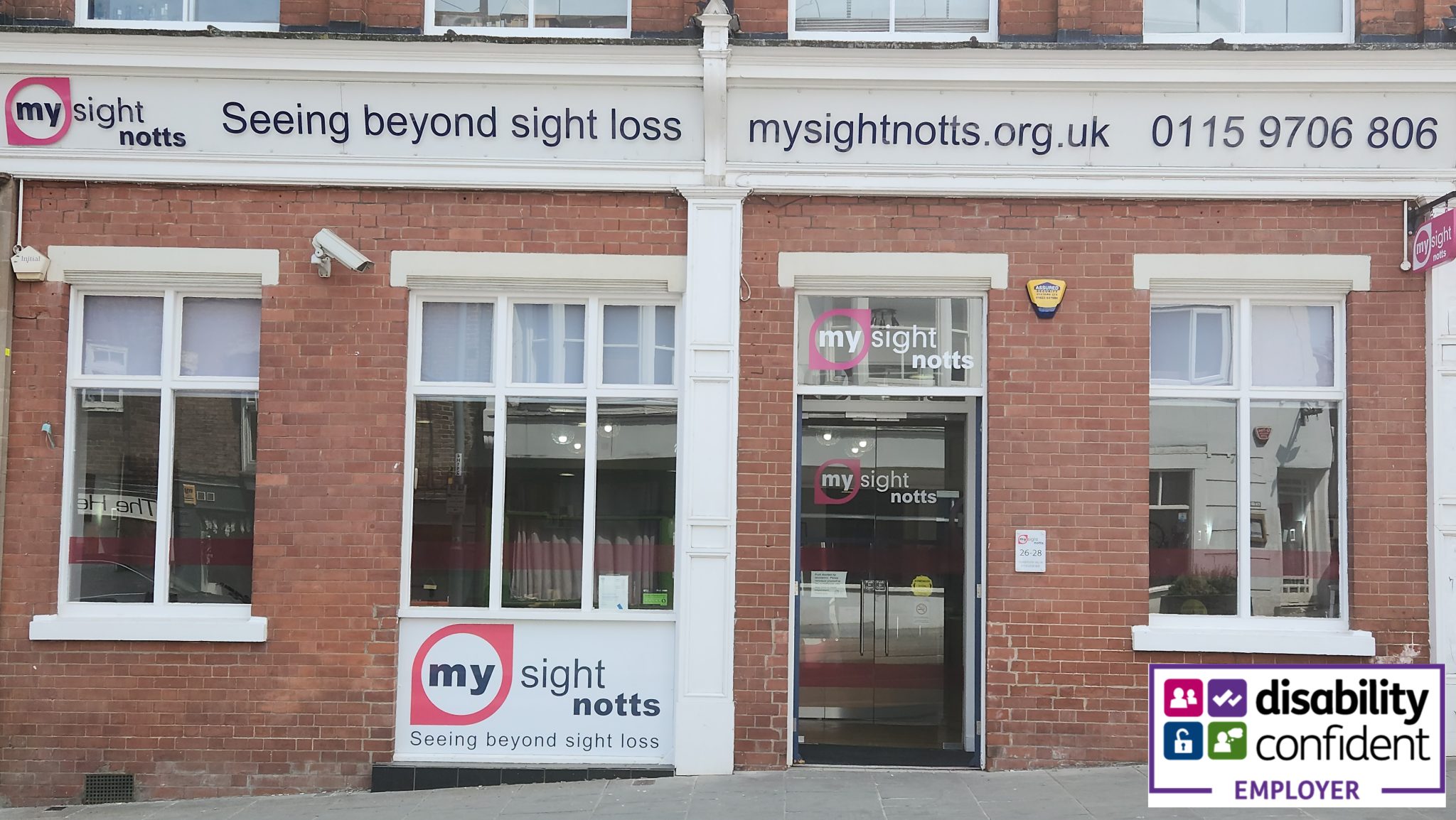 Seeing Beyond Sight Loss
My Sight Nottinghamshire has existed since 1843 and is the sight loss charity for people across Nottingham City and Nottinghamshire. We provide a range of practical and emotional support services and social activities designed to boost confidence, support you to adapt to living with sight loss and regain your independence.
Practical support includes equipment, aids and tech support as well as comprehensive employment support to help you build confidence and skills to get you ready for work.
Emotional support includes our Shared Vision service – a series of workshops designed to support you with practical solutions and a space to chat and share your experiences with others that are going through the same thing. 
Our Eye Clinic Liaison Officer (ECLO) is based at the Macular Clinic at Queens Medical Centre. The ECLO is there to support you straight after diagnosis and will refer you to our services and those of other organisations where appropriate.
Our social activities include social groups, coffee mornings, sports and physical activity sessions, art sessions in partnership with Nottingham Trent University and our choir.
We also have services for professionals including training, accessibility audits and room hire.
Please browse our website or contact us here.