Find Out More
Jacky is a retired social worker who spent the last 17 years of her career as Social Work Director of the Independent Living Fund. She currently sits on Disability Appeal Tribunals approximately three times a month, hearing appeals from people who consider they should be entitled to a Personal Independence Payment.
Jacky has long experience of working with people with disabilities and promoting ways to increase their independence.
This is also a strong ethos within My Sight Notts, and so she feels her background synchronises very well with this. She values the direct support and services offered by My Sight Notts to local people with visual impairment and enjoys helping the organisation to run effectively.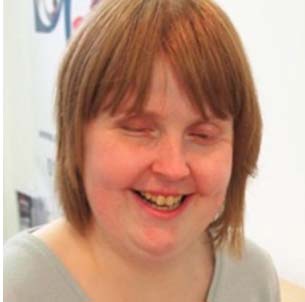 Find Out More
I'm from Bedford, but moved to Nottingham in 2008 and haven't looked back since. I love the city and everything it has to offer.
I got introduced to My Sight Notts by a friend and I attended a social group, decided I liked the organisation and wondered whether there were further ways to get involved. I started volunteering working on mailshots, then moving onto regular reception work, where I have been ever since. I joined the Service User Member Involvement Team (SUMIT), where I've been involved in a number of projects, including facilitating consultations with the visually impaired community and making calls to service users during Coronavirus lockdown.
I feel I can bring excellent communication skills to the role of trustee. I've chaired SUMIT meetings and have been a member and chair of the National Federation of the Blind, Nottingham branch. I also gave a speech at the official opening ceremony
of the new My Sight Notts building on Heathcoat Street. I can be quite level headed in difficult situations and consider my responses and reactions to situations carefully. I have a huge interest in the way technology works and I've undertaken accessibility audits for the My Sight Notts website and for the websites of other agencies on behalf of My Sight Notts.
I feel I can offer some help to other visually impaired people who are not used to using things like Twitter, Facebook.
In my personal time, I'm an internet radio broadcaster on a station called Treehouse Radio so I can work well under pressure as I have a time slot of two hours to fit everything into my live broadcasts. I also work from home in the health and beauty sector.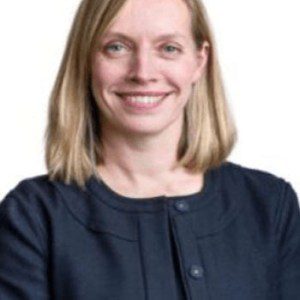 Linda Ellis MSc CFRE
Trustee
Find Out More
Over 25 years of experience I have successfully managed a range of fundraising teams and programmes for charities operating in the UK and worldwide.
My role as a Managing Consultant for Compton Fundraising, the UK's leading fundraising consultancy, has meant working with organisations to achieve transformational organisational results. Most notable successes across my career have included: Royal Veterinary College, Leicester Children's Hospital, St Andrews University 600th Anniversary campaign, World Cancer Research Fund, and Raleigh International.
An earlier career highlight includes capital fundraising to establish Africa's first palliative care centre for HIV/AIDs patients in Kampala, Uganda with Mildmay Mission Hospital.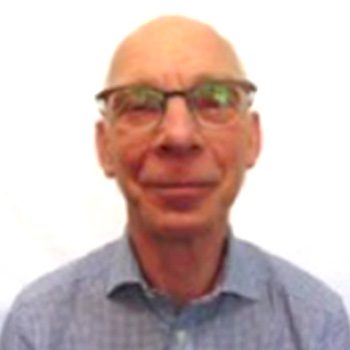 Find Out More
Before his recent retirement, Malcolm worked as a part-time finance director for a number of smaller companies overseeing their finances and assisting with their strategic plans.
Following his retirement and having a vision impairment himself, Malcolm was looking to help a caring organisation. The opportunity to become a trustee at My Sight Notts seemed an ideal fit and he is very much looking forward to working with My Sight Notts to achieve its goals and ambitions.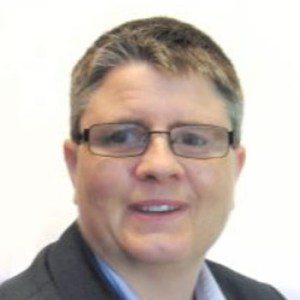 Find Out More
She has been a member of many organisations whose focus has been either campaigning or improving the quality of accessible formats – Braille, large print and audio etc.
Lisa was an accredited Braille teacher until the UK changed its official Braille code and although currently unemployed, she has volunteered in the visual impairment sector since she finished work in 1995.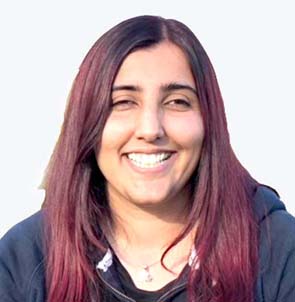 Find Out More
Shamaila Kauser moved to Nottingham 10 years ago to study law and has been accessing services from My Sight Notts since then. She has also been a volunteer and a visually impaired member of our Service User Member Involvement Team (SUMIT) ably representing the views of other service users. 
Shamaila now works for the local charity, Framework and is interested in bringing her experience as a young visually impaired service user and a charity employee working in the area of lived experience, volunteer support and co-production to the trustee board.
Shamaila said: "I'm passionate about ensuring the views of other visually impaired people are heard at My Sight Notts when decisions are made about changes to services and new initiatives. I've been representing their views as a member of SUMIT for many years, leading consultation discussions, telephoning service users to offer support and feeding back to My Sight Notts. As a trustee of the charity I want to continue to ensure visually impaired people have a voice at the most senior level, which is why I became a trustee."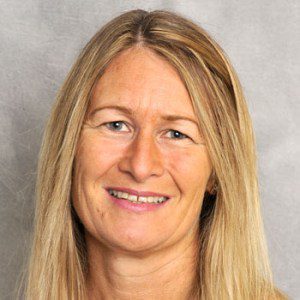 Find Out More
I was Co-opted as a trustee in 2019 and I believe I bring to the role substantial management experience and an understanding of eye health, which I've gained as Specialty General Manager of Ophthalmology at Nottingham University Hospitals (NUH) NHS Trust, a role I've been working in for the last three years.
Prior to my appointment as Speciality General Manager in Ophthalmology, I worked as a biomedical scientist in both the UK and overseas. Having no previous experience of anything to do with eyes, I have found managing a busy ophthalmology department interesting, challenging, rewarding and humbling. I have learnt so much about the importance of vision, which so many of us take for granted. I've become really appreciative of all the different aspects of visual impairment and how this impacts on everyday life.
I'm committed to supporting people with sight loss as much as I can professionally through my work at NUH and as a trustee of My Sight Notts.
Outside of work I'm a keen runner, but my first love is singing. I've been a member of large choirs or small choral groups my whole life.
I also have a strong commitment to supporting charities and I'm a member of the Steering Group for NUH charity, Jimma Link where I volunteer to support hospital professionals at the Jimma University Hospital in Ethiopia.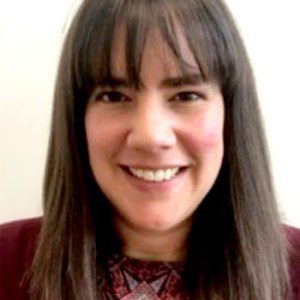 Find Out More
In 2018, Gemma was part of a cross-directorate team which developed a set of strategic principles for the Stroke Association. This gave her insight into organisational strategy and sparked her interest in the role of Trustees.
Gemma feels strongly about enabling independence and realising potential, values which strongly align with the ethos and aims of My Sight Notts. She looks forward to utilising her skills, knowledge, creativity and passion in her role as Trustee, to support the organisation in it's vital work.
Previously, Gemma worked in Adult Social Care and Health (Nottinghamshire County Council) for several years, prior to which she was a customer services manager in the private sector. Gemma is originally from Cambridge and moved to Nottingham when she was 18; she lives in Mapperley with her husband, daughter and crazy dog!
Find Out More
Adam brings to the benefit of the board his general commercial skills as a solicitor as well as his particular expertise in property matters. Adam wanted to be involved in My Sight Notts because he is himself visually impaired having been diagnosed with Ushers Syndrome (Retinitis Pigmentosa) in his early 20s and registered blind in 2008.
Adam says "I naturally have some empathy with the issues that face visually impaired people and therefore the vital role that My Sight Notts can play through its services. I wanted to get involved so I could have the opportunity, in a very small way, to help My Sight Notts to continue to provide those services".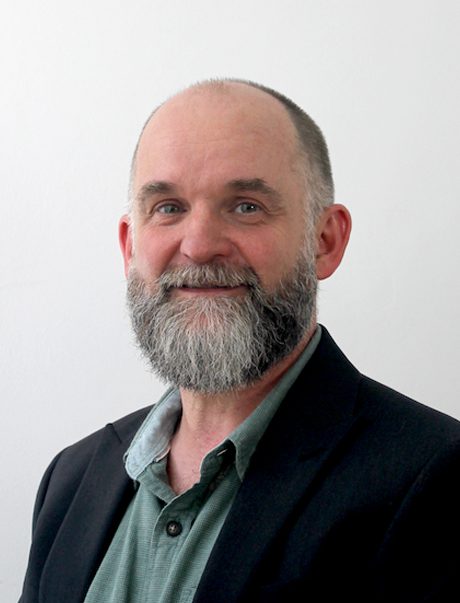 Michael Conroy
Chief Executive Officer
Find Out More
Michael Conroy became Chief Executive at My Sight Notts in 2008 after joining the organisation as Fundraising Manager in 2003.

Michael also sits on the Board of trustees at Visionary, the umbrella organisation for over 120 local sight loss charities, where he was elected Vice Chair in 2016.
Micheal has worked in the voluntary sector for over 25 years, many of which were spent working for the disability charity, Scope.

Michael is passionate about disability equality and feels that, whilst great progress has been made over the past 25 years, there is significant risk that this may grind to a halt and even regress as councils grapple with public funding cuts. He believes disability charities are best placed and duty bound to continue the push for equality.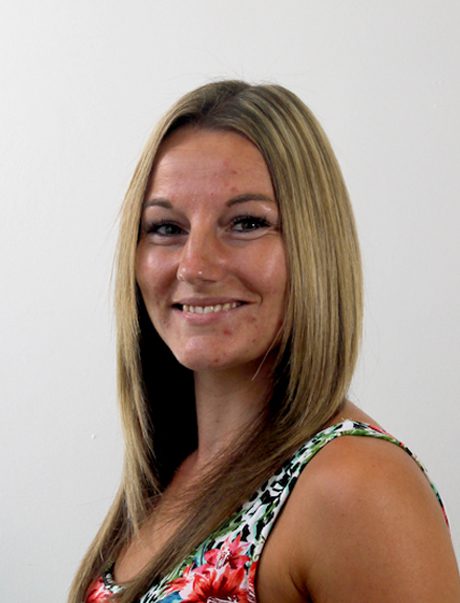 Kirsty Allen
Sight Loss Advisor
Find Out More
Kirsty joined My Sight Notts in 2012 to support the charity with planning and delivering sporting activities including gym and swim sessions, a rambling group, bowling evenings, a Goalball Club and a visually impaired cricket team.

Kirsty's background is in sports coaching and development, for which she has a diploma completed at South Notts College. She then went onto complete an apprenticeship in activity leadership, which enabled her to complete her gym instructor qualification.

Kirsty continues to work on plan and deliver all of these sessions as well as starting some new and exciting sports taster activities from 2017.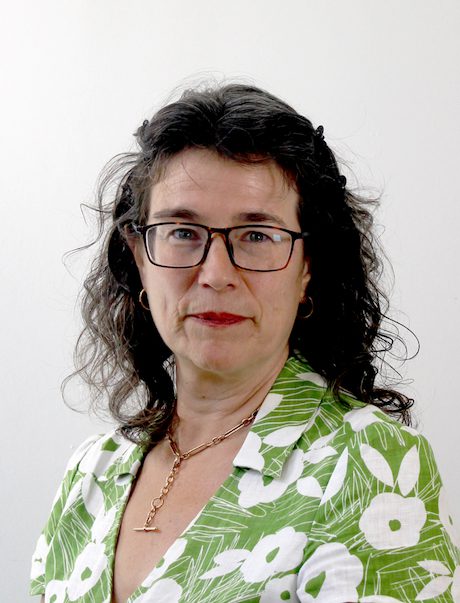 Michele Banton
Shared Vision Coordinator 
Find Out More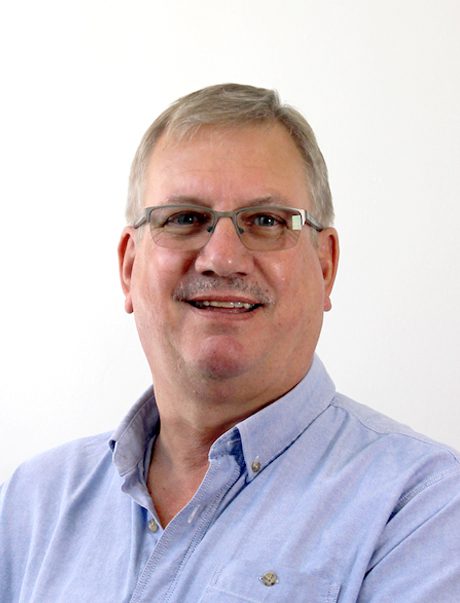 Ken Birch
Site Maintanence and Driver
Find Out More
Ken joined My Sight Notts in 2009 in a part time capacity.
During his time with the charity, Ken has fully fitted out three charity shops and the former head office and carried out the maintenance of these premises on a-day-to-day basis. With a background in vehicle maintenance, Ken is responsible for maintaining our vehicles.
In addition, he delivers donated stock to our charity shops and he also drives visually impaired service users to and from activities.
Ken completed an apprenticeship in the motor trade prior to working with Nottinghamshire Police as a crash investigator.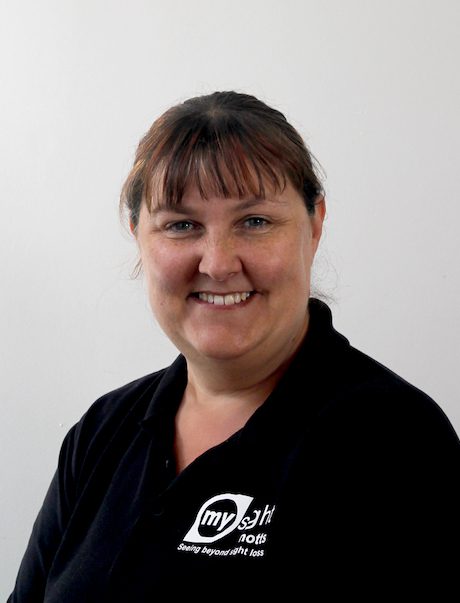 Sarah Briggs
Sight Loss Advisor
Find Out More
Sarah joined My Sight Notts in June 2011 as the Mobile Support Officer, driving the old big blue Mobile Unit around the city and county.
In 2014 Sarah took on more responsibility, becoming the Equipment and Communities Officer. She became responsible not only for the Equipment in the Community Service but also the Equipment and Advice Centre, British Wireless for the Blind, Talking Newspapers and Children and Young People's Services. She is also responsible for our social hubs.
Sarah's background is in youth and community work and she spent 11 years as a youth worker before coming to My Sight Notts.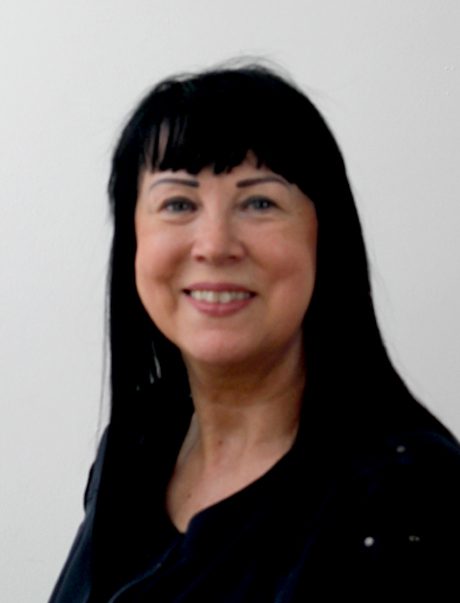 Lynne Connelly
Charity Shop Manager
Find Out More
Lynne joined My Sight Notts as Manager of our Stapleford charity shop in April 2017.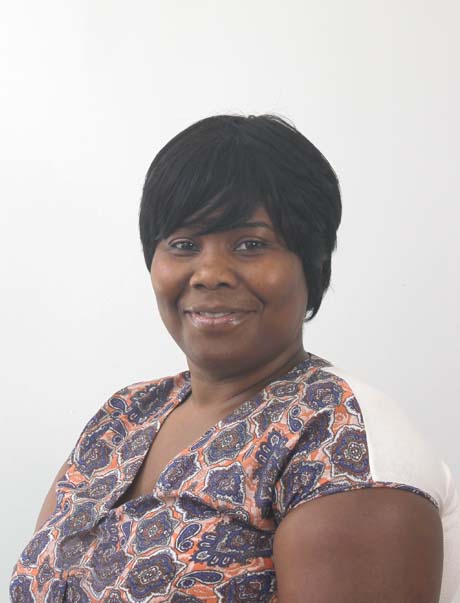 Nicola Cunningham
Cleaner
Find Out More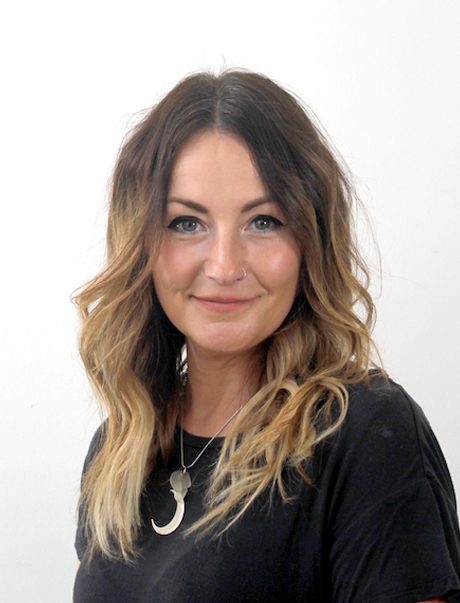 Lydia Fenton
Fundraising Manager
Find Out More
Lydia joined the team a decade ago as one of our charity shop managers, from there she moved into community and events fundraising before taking over as manager of the team in 2010. She is responsible for the development and delivery of the fundraising strategy for My Sight Nottinghamshire and all aspects of income generation. Lydia has a strong interest in charity retail operations as well as being personally responsible for applications to local and national funders.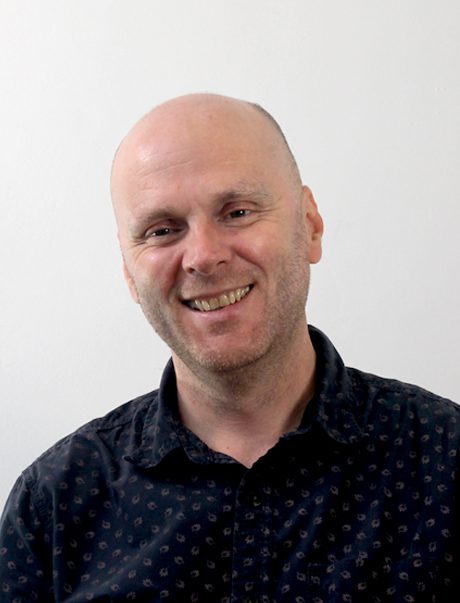 Matt Harrison
Sight Loss Advisor
Find Out More
Matt joined My Sight Notts in October 2020 having previously worked for Beacon Centre for the Blind in Wolverhampton and Portland College in Mansfield with all roles focusing on using technology to overcome disabilities.
Matt works as a Sight Loss Advisor and supports our members in using smartphones, tablets, desktop computers and other gadgets to overcome the barriers imposed by visual impairment and blindness.  In addition to having taught assistive technology for over twenty five years, Matt also uses his own personal experience of being severely sight-impaired to inspire others to remain as independent as possible through the use of technology.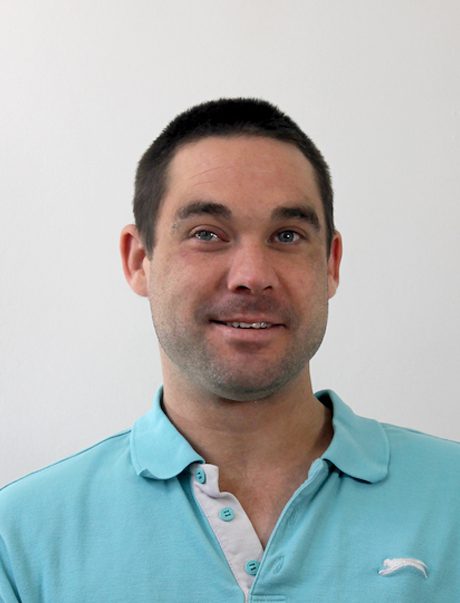 Alan Hart
Sight Loss Advisor
Find Out More
Alan joined My Sight Notts in 2010 as IT Support Officer. Before joining us, Alan worked in an IT shop, providing advice and support to customers on hardware and soft, he also spent time in an IT company, building bespoke PC solutions for clients. In additional to his wealth of technical knowledge, Alan brings to his role his personal experience as a visually impaired user of technology, which helps him understand and support his clients.
 Alan's award-winning technology service has helped hundreds of local visually impaired people make the most of technology from desktops to tablets and smart phones, his user-led approach enables visually impaired people to set their own goals and harness the life-changing potential of technology for greater independence.
 Alan delivers an IT group, a home-based technology service and he also supports the charity's IT systems.
Donna Kean
Sight Loss Advisor
Find Out More
Donna joined My Sight Notts in 2010 to provide administration support including mail outs, database and reception cover.
Donna also co-ordinates the transcription service delivering Braille, large print, audio formats and alternative accessibility solutions in house and for commercial customers.
Donna completed her Degree in Business Studies (Accounting & Finance) in 2007.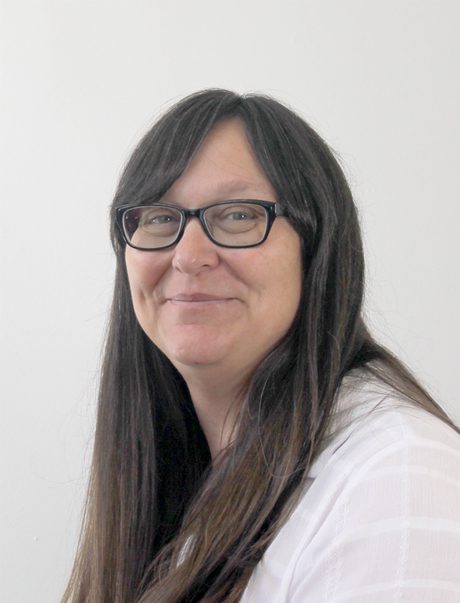 Emma Lucas
Services Manager
Find Out More
Emma joined My Sight Notts in September 2019 as our Services Manager.  Emma is responsible for the management and development of all of our different services based in the city and across the county.
Emma has extensive experience in service management and development, fundraising and community development and has worked in the voluntary and charity sector in the East Midlands for 18 years.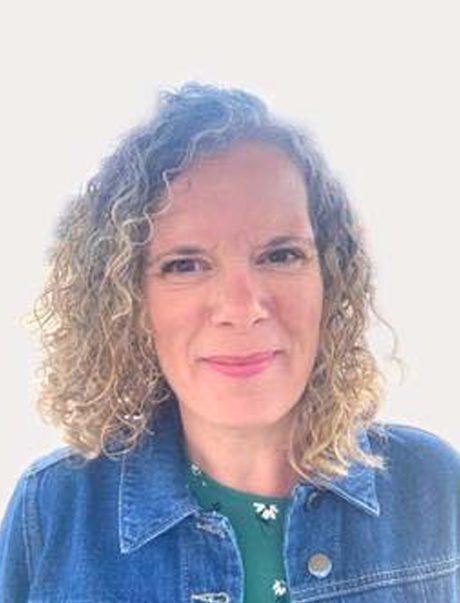 Anita Pashley
Volunteering Coordinator
Find Out More
Anita Pashley has been with My Sight Notts since July 2017 working in various volunteer roles before being recruited to the post of Volunteering and My Guide Coordinator in November 2021.
Being a volunteer with many organisations over the last 20 years, has given Anita fulfilment and a sense of satisfaction. Her experience enables Anita to introduce best  practice and support our volunteers who are the foundation of My Sight Notts.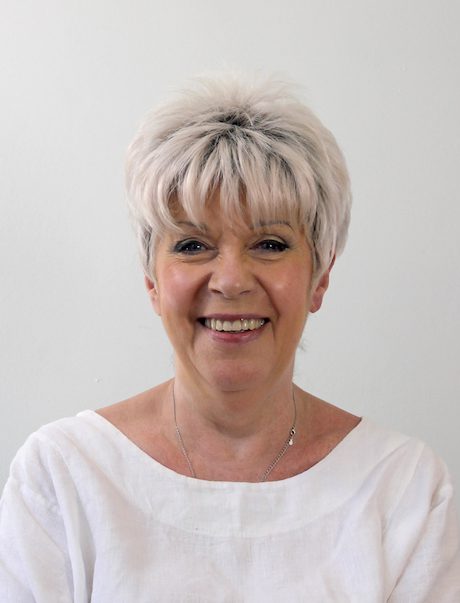 Sue Ridout
Charity Shop Manager
Find Out More
Sue joined My Sight Notts as Charity Shop Manager and is responsible for our Mapperley shop.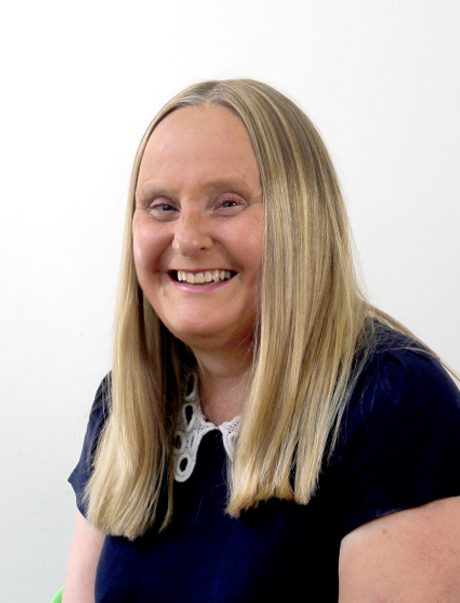 Julie Scarle
Marketing Manager
Find Out More
Julie joined My Sight Notts in 2012 to support the charity's marketing and PR activities including marketing strategy, branding and design procurement, writing and editing marketing literature, website and social media editing, internal and external communications and PR/media handling.
In 2013 she was asked to take responsibility for service user involvement.
A qualified member of the Chartered Institute of Marketing, Julie has a degree in English and a background in public sector PR, working most recently as Press Officer at Nottingham University Hospitals and for the Adult Sensory Team at Nottingham City Council.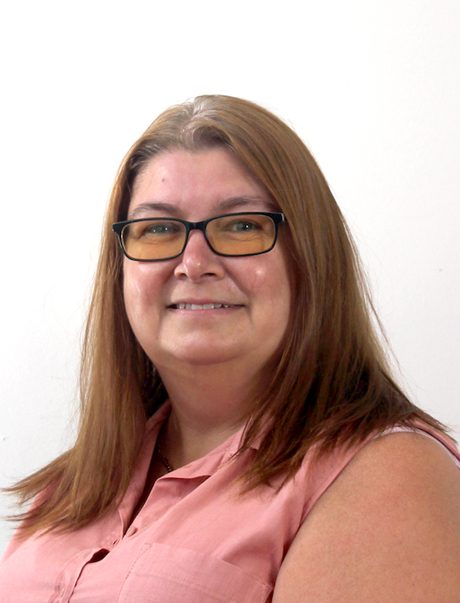 Michelle Spouge
Finance Manager
Find Out More
Michelle joined My Sight Notts in July 2008 and looks after the charity's finances, monitors income and expenditure and prepares the accounts for the Trustee Board and for auditing purposes.
Michelle also leads the administration team, is responsible for procurement and purchasing and oversees the general day-to-day running of the office. She is also the charity's Health and Safety Officer.
Michelle previously spent 20 years working in accounting and purchasing for a Nottingham textile company.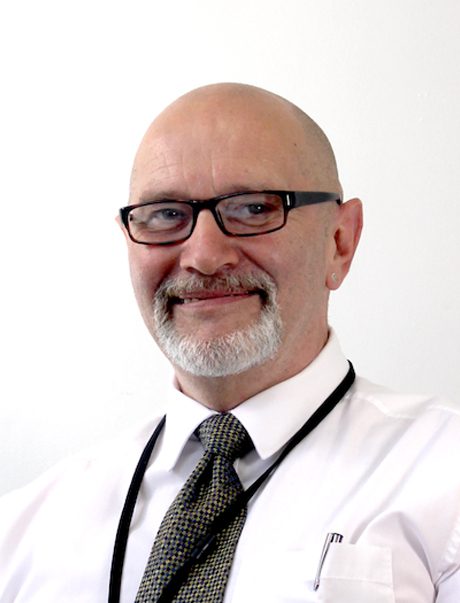 Chris White
Eye Clinic Liason Officer
Find Out More
Chris joined My Sight Nottinghamshire in 2004 to support the charity with setting up the mobile support service and the support and equipment centre.
Chris then became the first Eye Clinic Liaison Officer (ECLO) for the charity and is now based at QMC in the macular clinic where he offers front line support to patients with sight loss.
After qualifying as an ECLO, Chris went on to complete a diploma in counselling and has attended many training courses on vision loss and its impact on mental health.